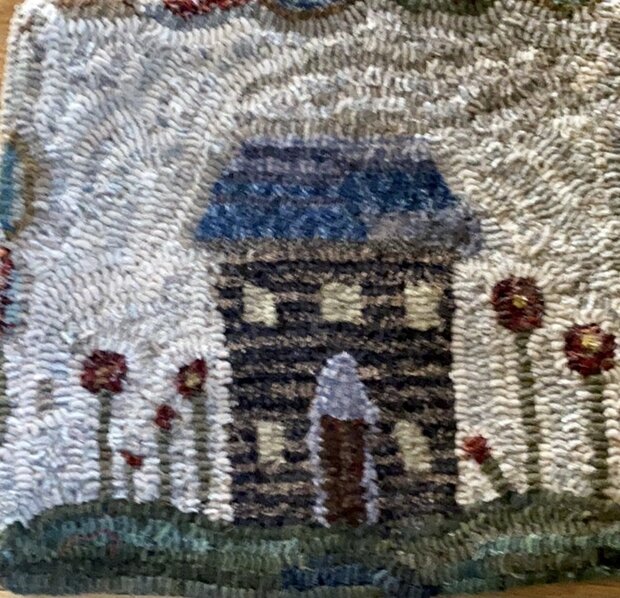 Posie House
Size: 15" X 14"
This litte rug is an adaptation of a Karen Kahle design. She owns Primitive Spirit.
The rug is almost all hand dyed. The posies are made of an old paisley shawl that was very worn and some of the grass has pieces or an old army blanket from WW11.
A 50% deposit will be charged when placing an order for this item.