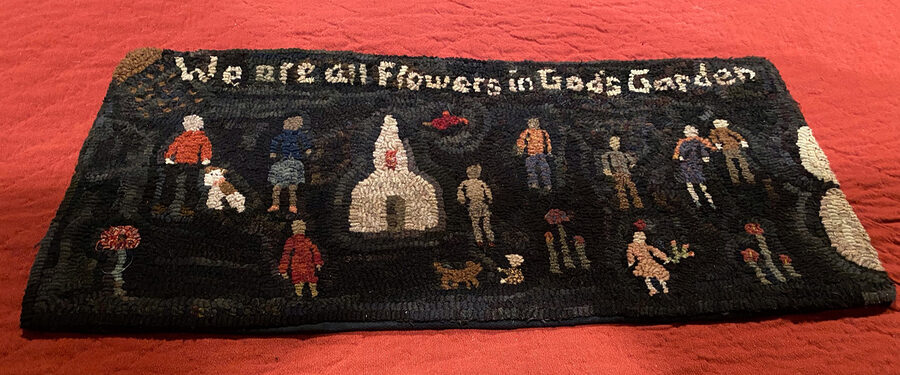 My Story
Size: 28"X15"
This Rug was Designed by Leslie McIlvane.
This Rug is a Story About my Children, 2 Boys, and One Boy Who Passed Right After Birth. He is Depicted as a Little Cardinal. The Other Figures in This Rug are My Daughter in Laws, my Grandchildren and My Pets.
Tell Me Your Story and I Will Hook One For You.
Prices vary.
A 50% deposit will be charged when placing an order for this item.